Famly App
Our New Family App ensures excellent communication with parents
At Countryside Nurseries we recognise the importance of parents as the main influencers in their children's lives and their first educators. We use an app called 'Famly' which allows our nursery staff to share photos, videos and instant messages with parents and parents to share information with nursery via their mobile phones, tablets or laptops.
There is a news feed and the look is similar to other social media programmes that parents are familiar with such as facebook. You can message, post and can 'like' items that nursery staff post and even add emoticons.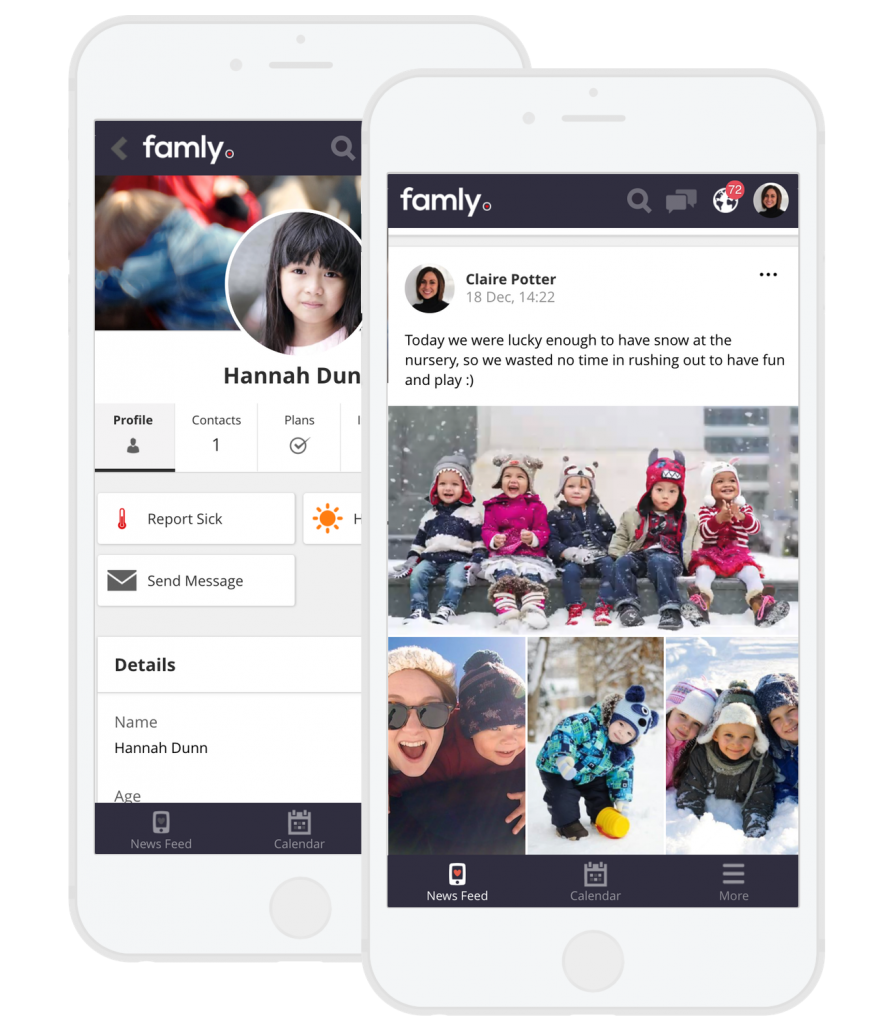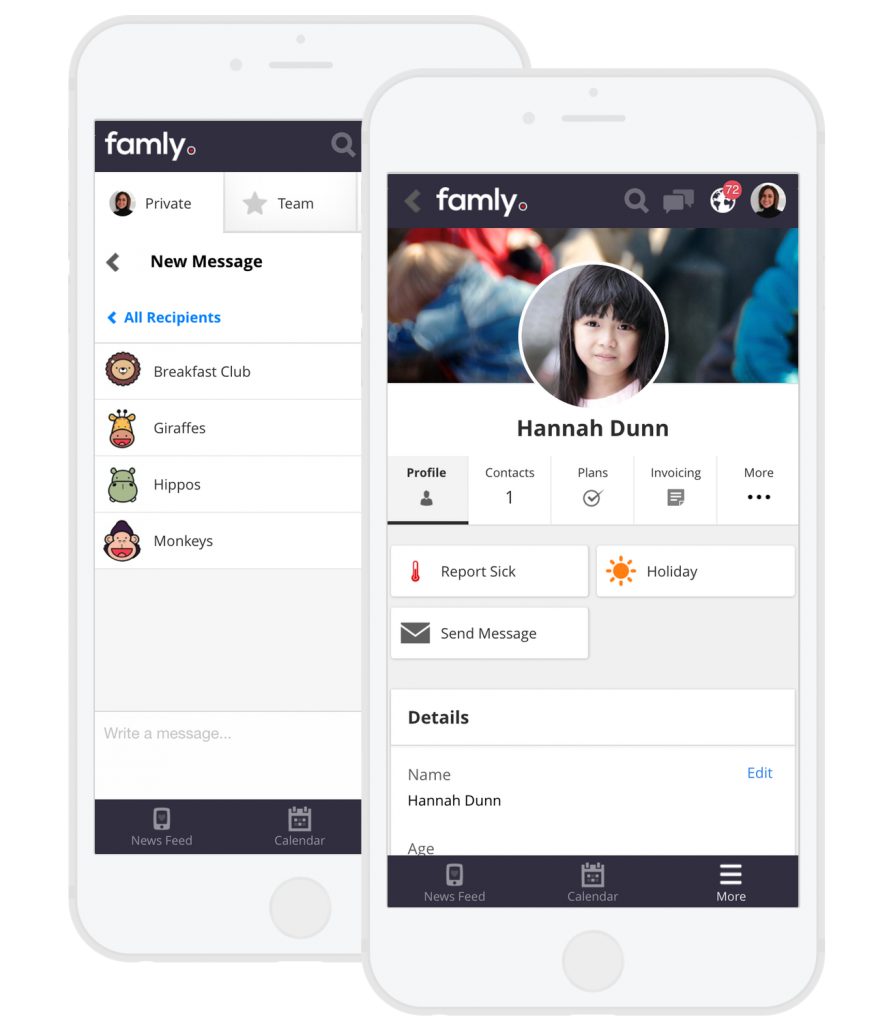 All information is visible in real time which means that you can see important events as they happen. Mum Hayley explains 'I can see on my mobile phone if Charlie is having a nap and schedule when I go to collect him for when he wakes up so that I don't have to wake him or wait around until he wakes'.
"'It's really helpful to be able to see on the Famly App what and how much my child has eaten during the day'."
We are also able to share our observations of children's wellbeing, learning and development and link it to the early years foundation stage so that you can see and understand the progress your child is making.
'The Famly App has really helped improve sharing of information about our daughter's learning and development. Our Key Person is great with observations and really cares about sharing the excitement she gets about our child's development with us'.
You can contribute to your child's learning and development record by posting photographs and accounts of what your child does outside of nursery. Staff can add the links to the EYFS to your posts enabling real collaboration to support your child's learning and development.
"'I love the new app – its so easy to use!'."
The 'Famly Nursery Management Software' also helps us to run our nurseries more smoothly, giving us more time to spend with the children. 
All data stored on Famly is protected securely and compliant with data protection regulations including the new General Data Protection Regulation effective from May 2018